Modern-day Pilates with Refresh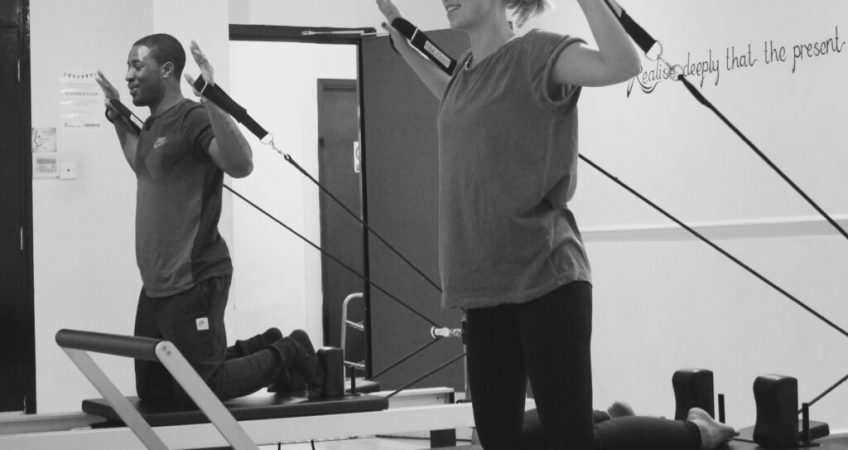 "A few well-designed movements, properly performed in a balanced sequence are worth hours of doing sloppy calisthenics or forced contortion." Joseph Pilates
Pilates has been around for many years; but for some odd reason it has long been associated with old ladies, very gentle exercise and/or rehab. I tell you, this could not be any further away from the truth! Refresh Pilates aims to educate and to break down some of the common misconceptions about this form of exercise. Yes, pilates is great for the older person and yes, it's great for injury rehab but in no way do it's benefits stop there. There's so much more the average person needs to know.
Joseph Pilates was a man in good shape. He was born 9th December 1883 and died in October 1967. He was a Personal Trainer whose experiences taught him that lifestyle, bad posture and uncontrolled breathing were the roots to poor health.  Mr Pilates' answer was to design a unique series of life enhancing physical exercises for the following purposes:
Correct muscular imbalances

Improve posture

Improve coordination

Improve balance

Build strength

Increase flexibility

Increase breathing capacity

Better organ function
Joseph Pilates was a keen boxer, gymnast, skier and diver. His pilates method was intelligent exercise and way beyond his time.
While we are now in an era where maintaining a healthy lifestyle and exercise is at the forefront of our minds, so many years on, the majority of us are still well behind Joseph Pilates. Yes, exercising in the gym is great; but with muscular imbalances, incorrect breathing techniques and exercising (or even simply carrying out many of life's ordinary tasks) with poor form, you could easily be doing yourself more damage than good.
Refresh Pilates provides a solution to the above; a modern and intellectual way of exercising. We offer two forms of classes:
Refresh Dynamic Pilates: Designed for those looking for a tough but controlled workout. This involves traditional gym exercises such as squats, lunges, planks and all of that jazz, whilst adopting the principles of Joseph Pilates.
Refresh Flex Pilates: This is one for the traditional pilates lovers! Spinal mobility, breath and deep core engagement is the focus. This class consists of stretching and engaging those muscles affected by our everyday lifestyle.